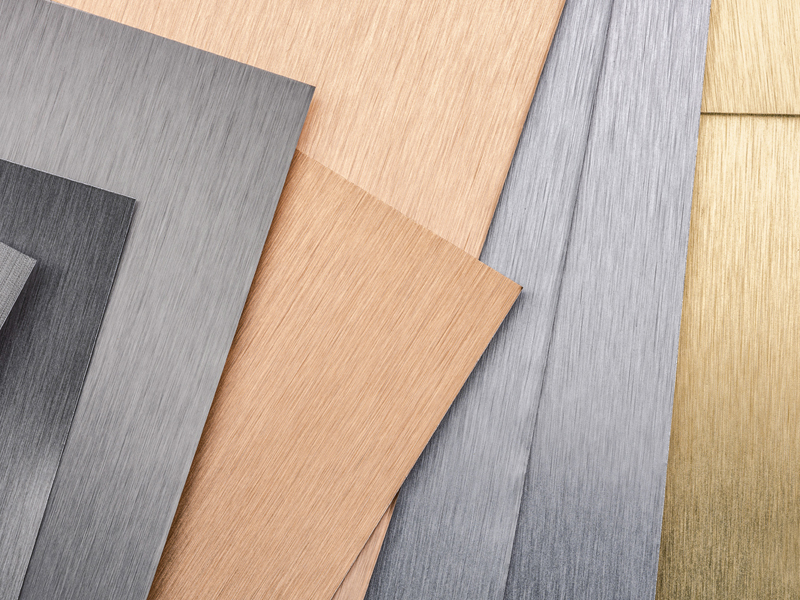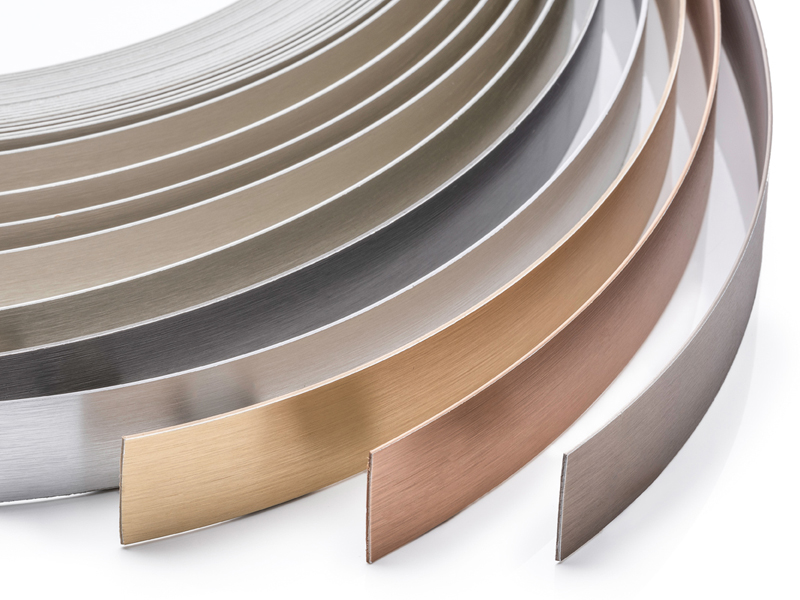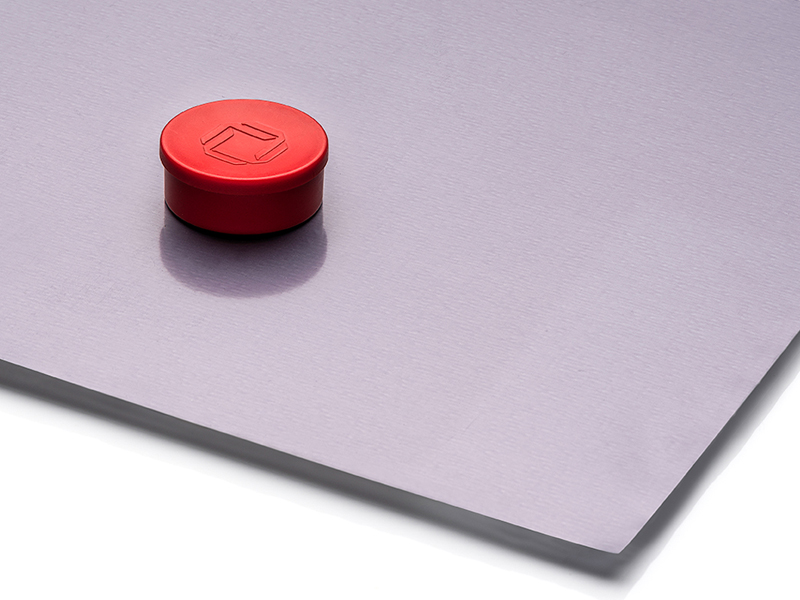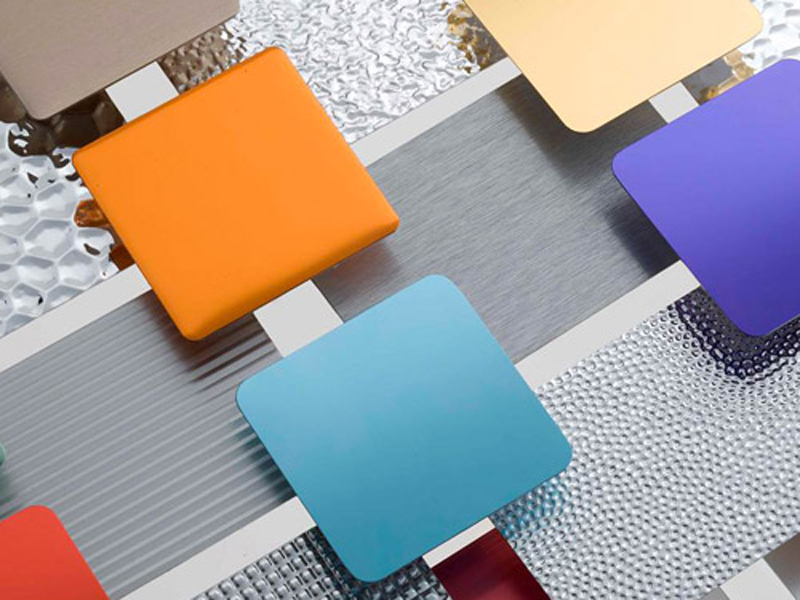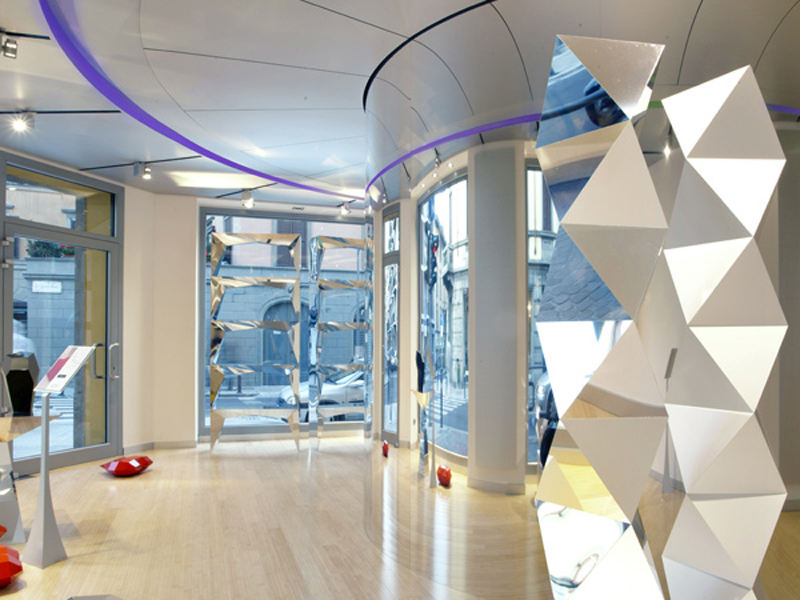 HPL with metallic surfaces are getting nowadays a bigger share of the market than some years ago. The high value of those laminates require a careful choice of materials and technology to avoid waste and poor quality.
We provide a wide selection of metallic foils in sheets or rolls in different surface finishing and colors:
_Lacquered Mat
_Anodized Glossy
_Lacquered Brush Finish, silver, gold, copper, stainless steel...
_Printed designs
_Magnetic foil

Surfaces are supplied with a wide variety of anti-wear and chemical resistant grades. Most of our products are back-coated with primers for phenolic and melamine resins bonding. If the aluminum is not pre-glued, we supply the specific bonding film in order to stick the metallic sheets on the phenolic kraft.